Last week, after weeks of difficult flare-ups, I decided to try a new allergist. I've only used one and have had her for ten years. Although she's a well-recommended doctor, I felt I was in a slump. I was tired of steroids, the hot skin, the redness, the flakiness, the itchiness, the discomfort, the swelling, the horrible way I looked, the lack of sleep ... I needed to try something new. I wanted to stop the eczema altogether and not just treat it. Wishful thinking, I know.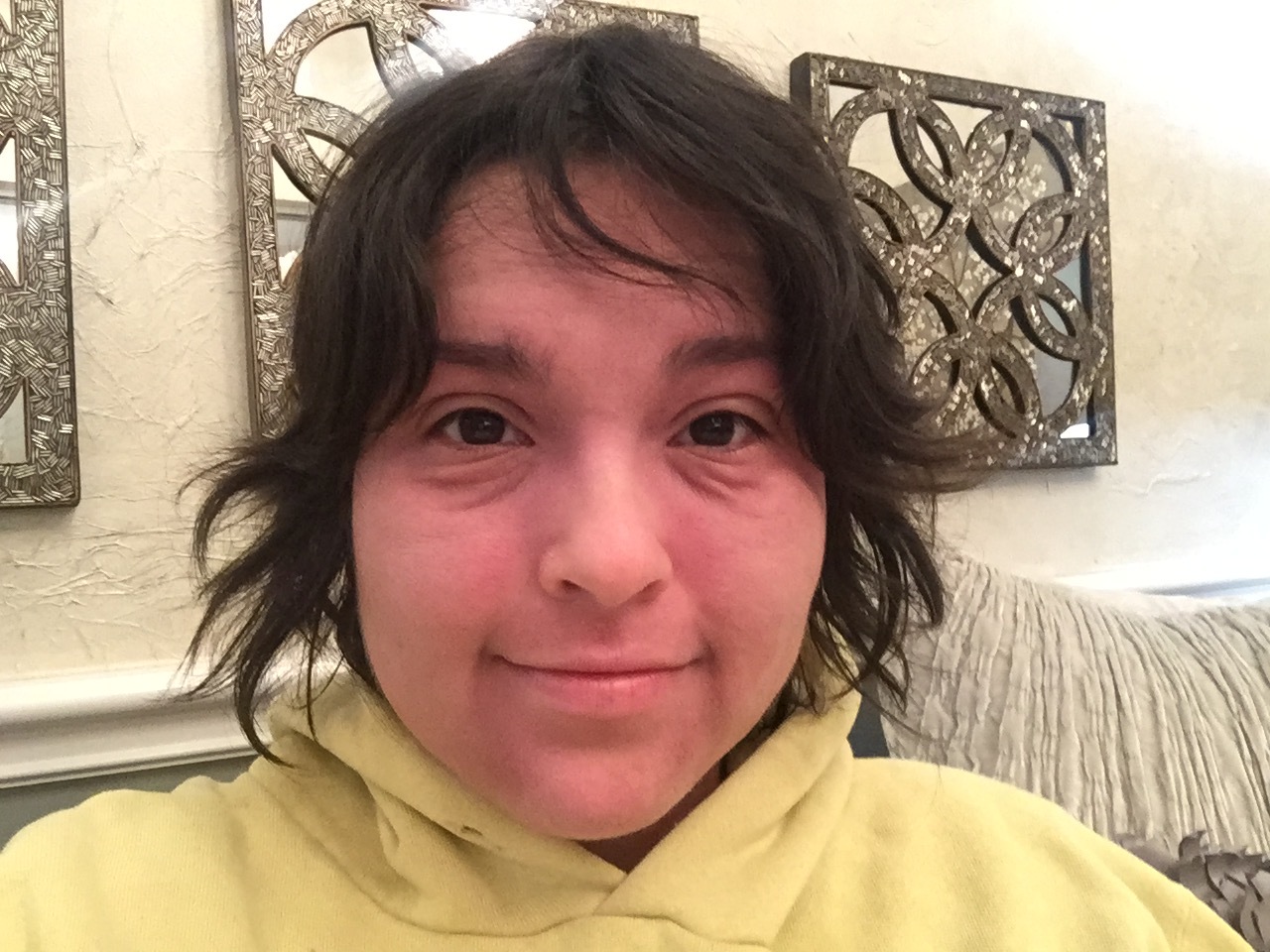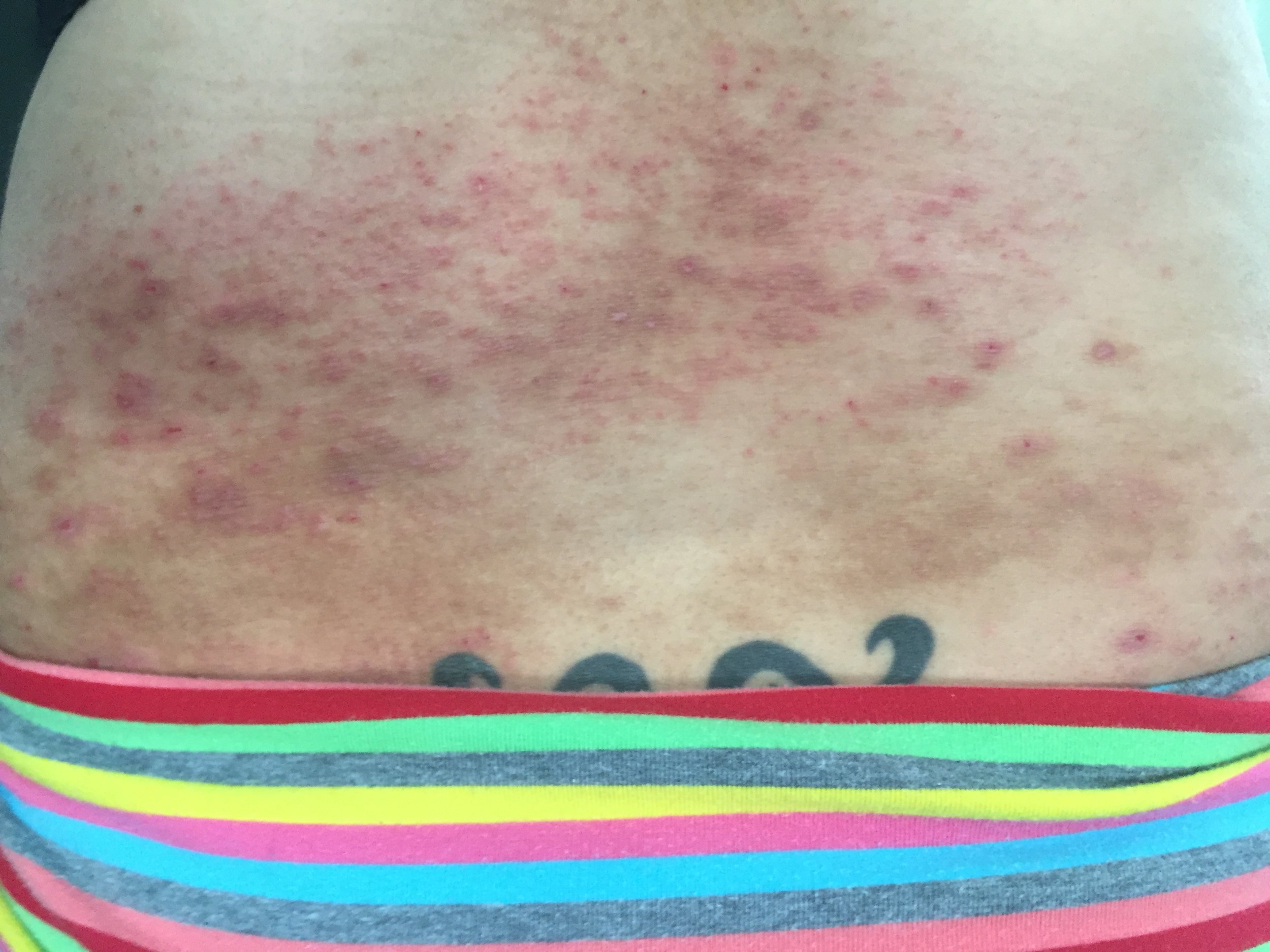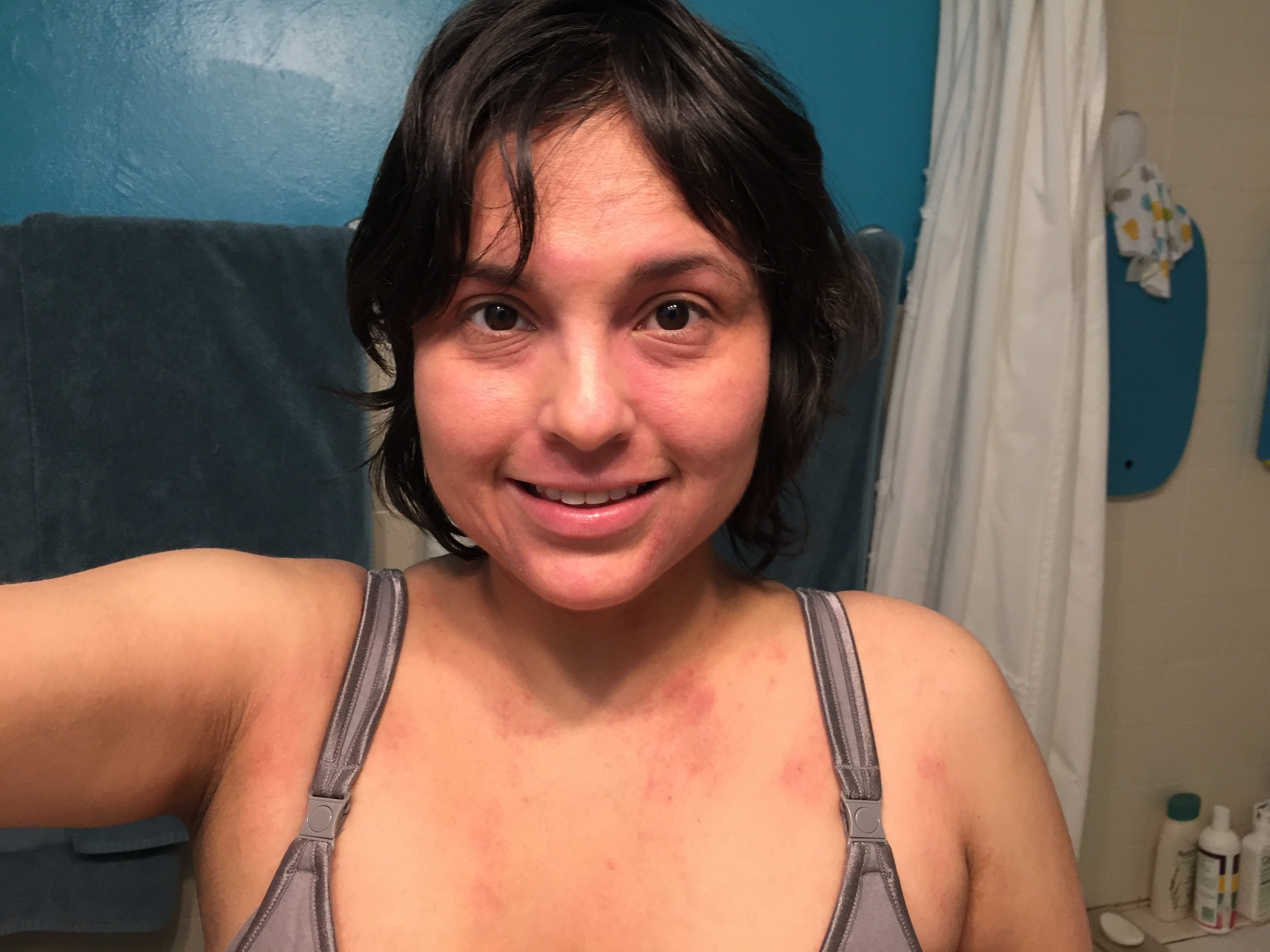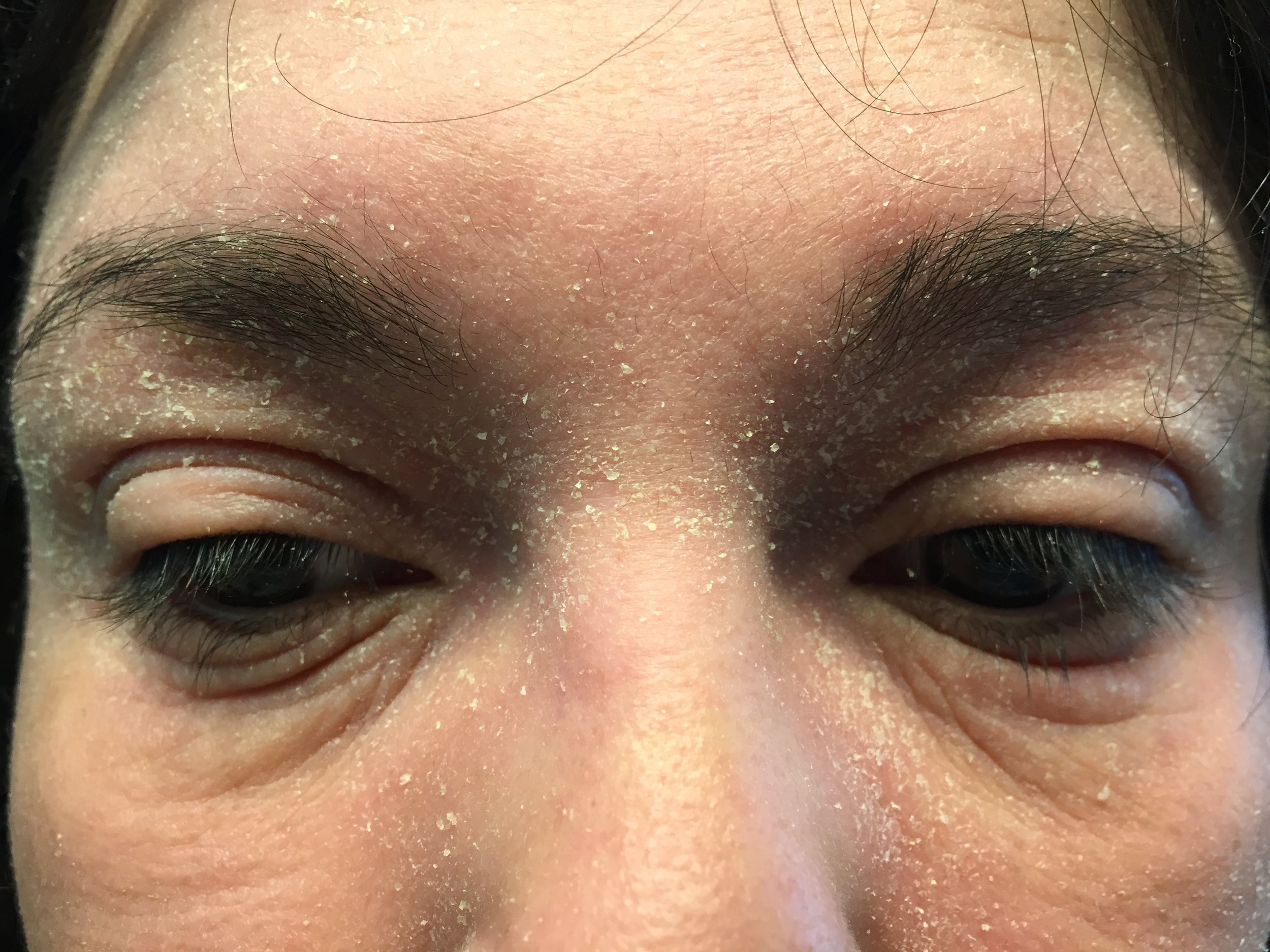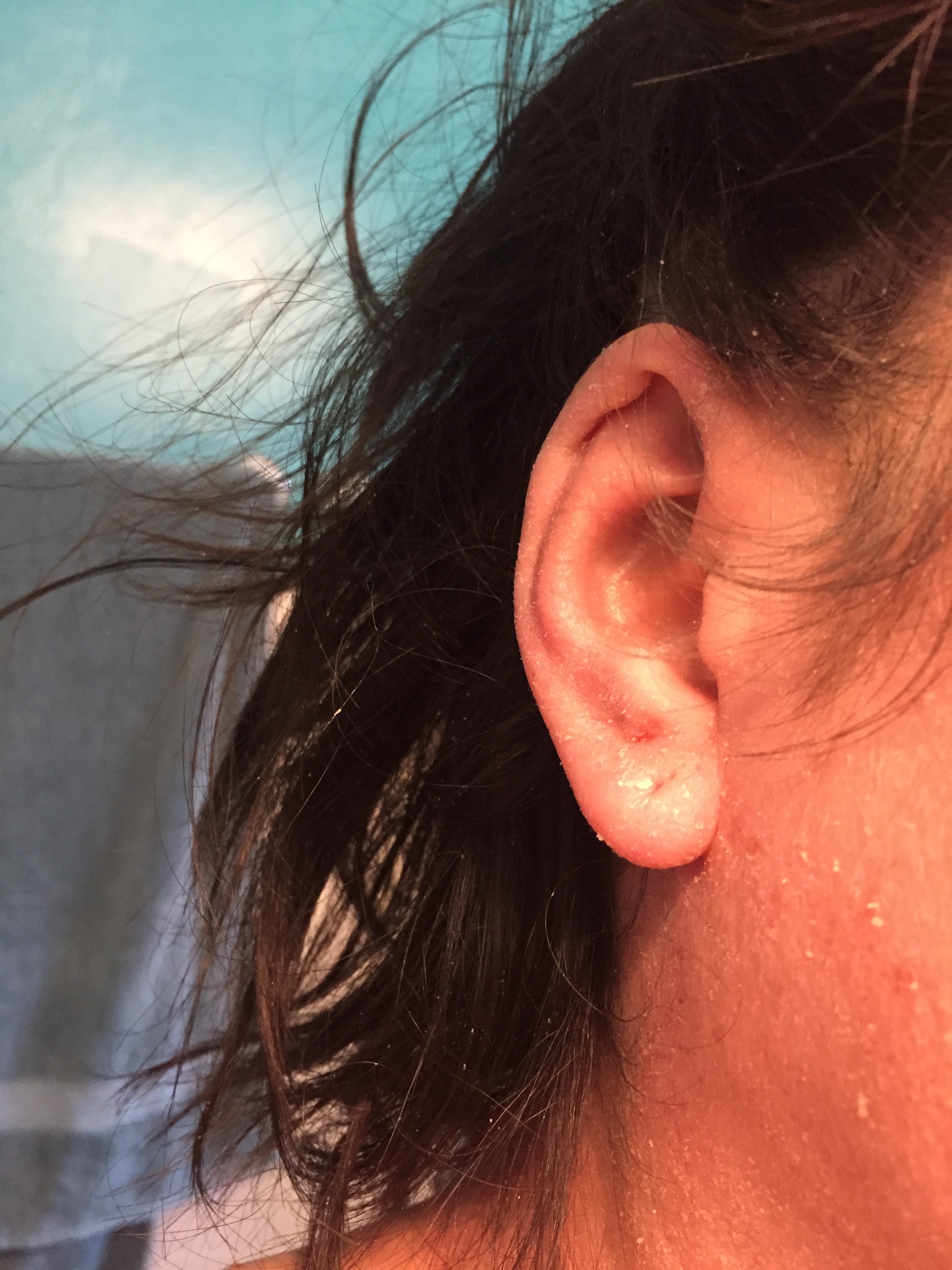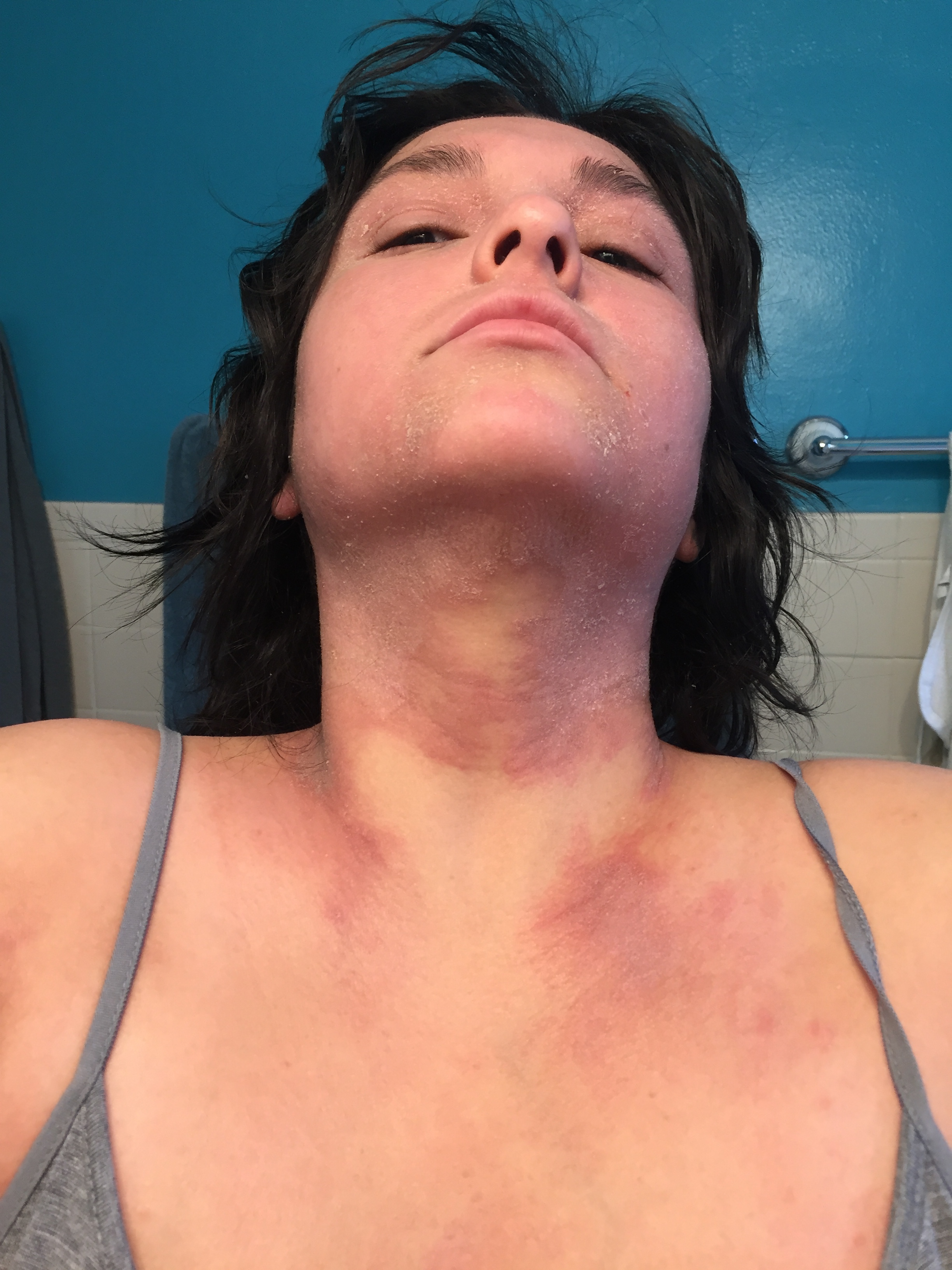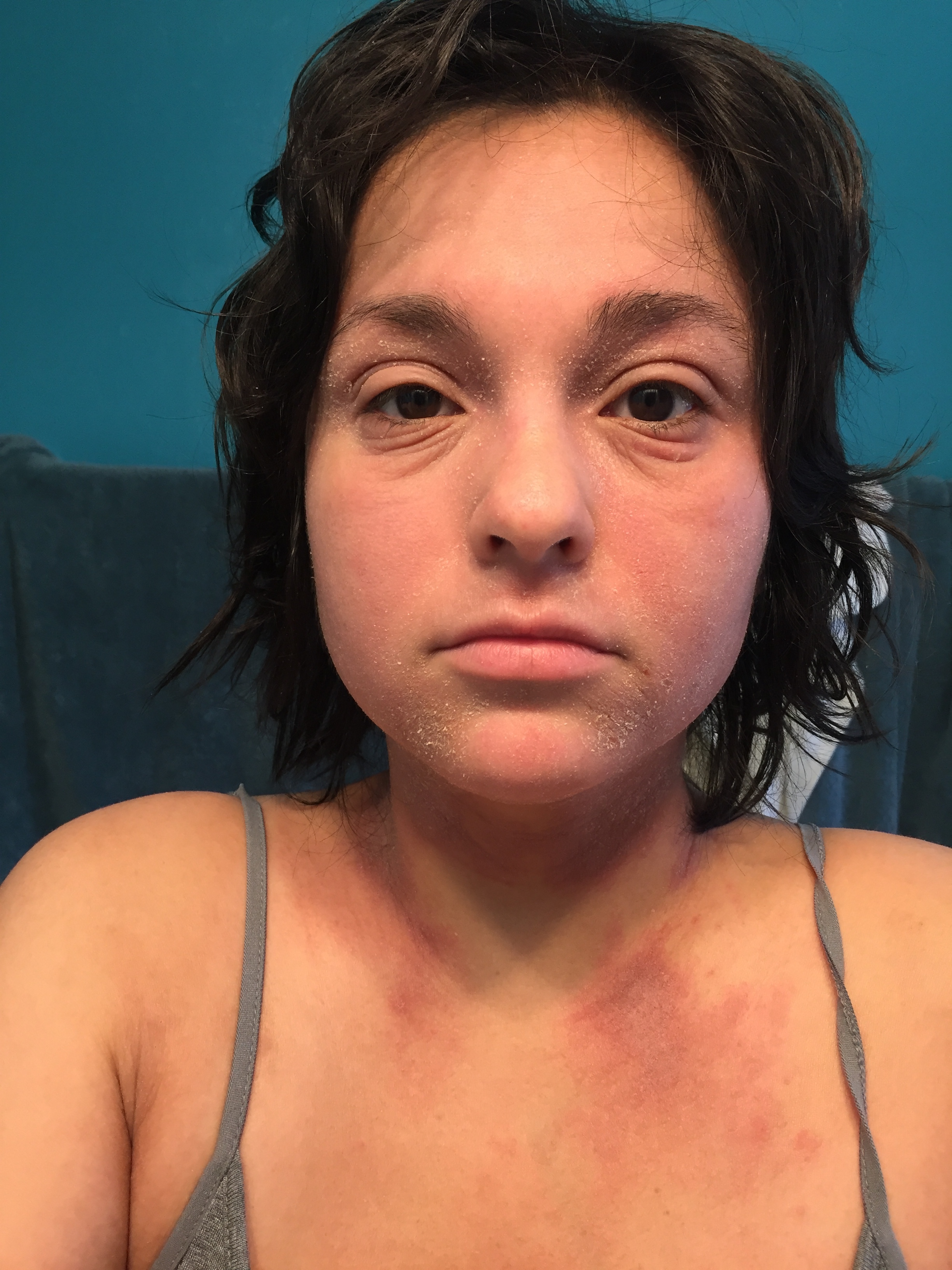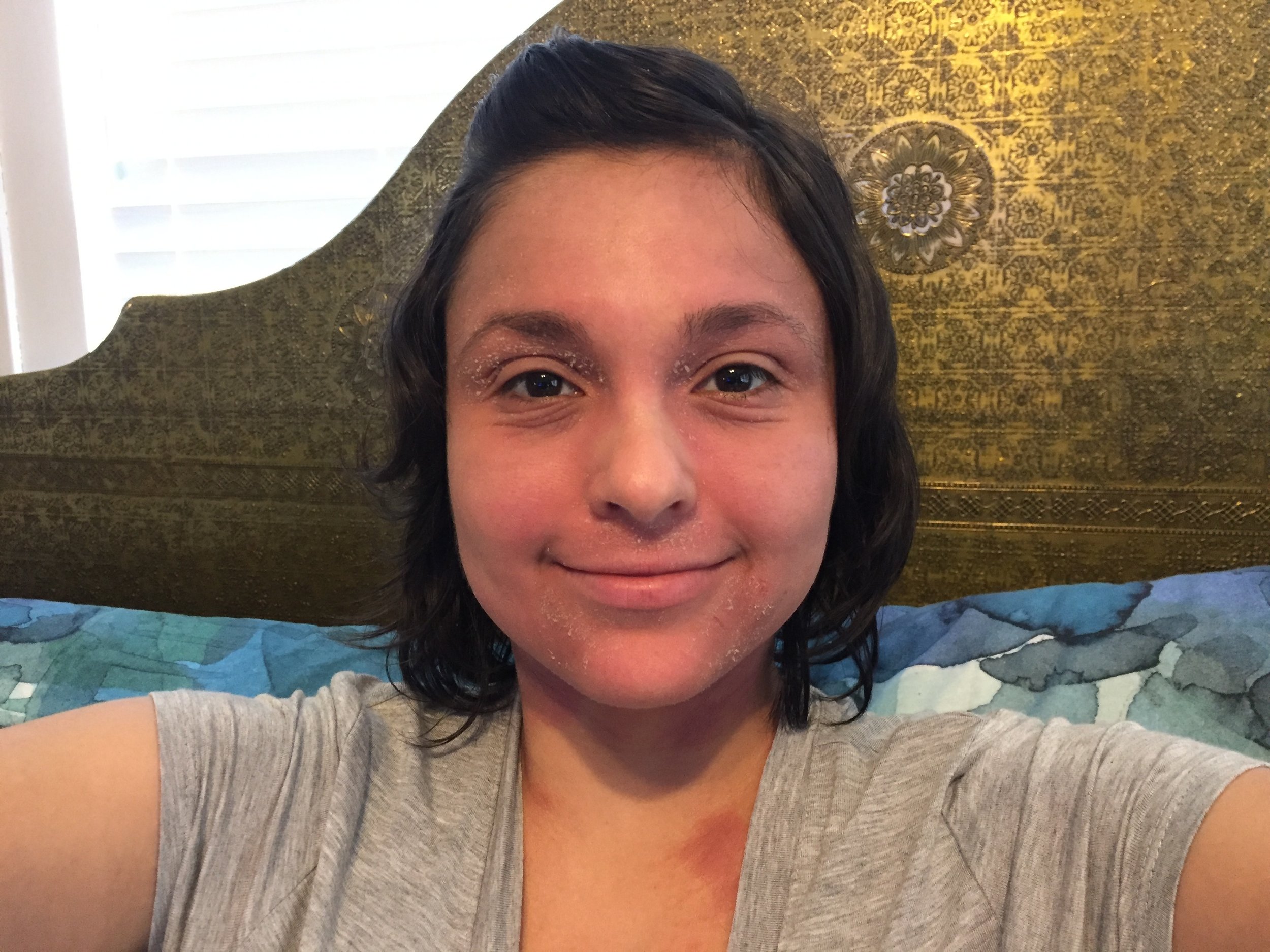 I went to my new allergist a few days ago and got retested. My amazing husband and baby came along to support me while I got stabbed with a trillion needles. Typically, the full back is used for the allergy test, but my lower and upper back were super flared up. I convinced the nurses and doctors to use the top of my legs (they finally cleared up a bit!) and parts of the top of my arm, along with the middle of my back. They were the only clear parts of my body and it was just enough for the allergy test! Score!
A trillion needle stabs later, the results showed I have super severe dust mite and cat allergies. I knew that. Oddly, all my food allergies were gone! My new doctor was very inquisitive and seemed super knowledgeable and experienced. He wanted to test my vitamin D levels, because in his experience it tends to be low with eczema patients. This was news to me! I got the blood results today and my vitamin D is low! This means I can get vitamin D supplements and hopefully my eczema gets much more under control. My doctor wants me to continue my allergy shots for the dust mite and cat allergies, but get much higher doses than what I was doing before with my old allergist.
New doctor, new results, new hope. This is the best day in a long time ... since I had my baby four months ago. I am so happy and hopeful today! Fingers crossed that I am on my last steroid pack now!