Statue Face
Woke up with a statue face and made myself bleed by brushing my teeth, since my skin had to stretch to fit my toothbrush in my mouth.
Super Itchy and Dry
I washed my face and moisturized with Vaseline, the best way to get my face moisturized without making it too hot and itchy like Aquaphor does. Except even Vaseline heated up my face and the itchiness was unbearable. I scratched so much during my cello lesson. When I got out of my class, my face was no longer moisturized, so not as itchy, but it was super dry and hurt to move it. I basically have to choose from a super hot and itchy flexible face or a ridiculously dry and unflexible, but not very itchy, face.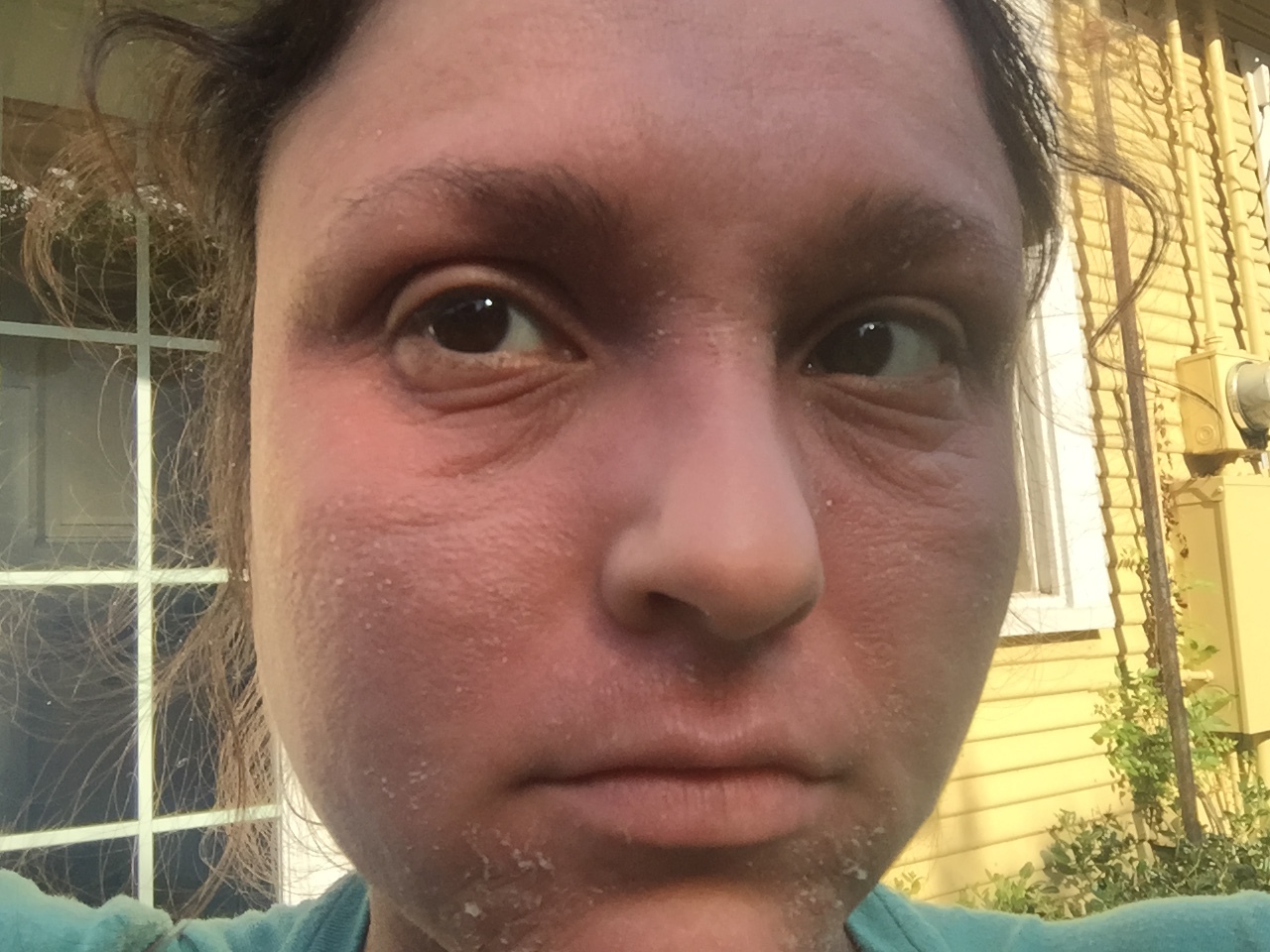 Leaving My House
I'm convinced my house is causing bad allergic reactions and eczema. And at this point, I felt like my eyes were starting to swell up. I went outside to avoid my house and built patio furniture from Ikea. But the outside heat and mosquitos didn't make it much better.
Hiding My Face in Public
I've been hiding all day from the public, but had to get a few groceries. I cover my face with a cap, but my face is now really hot and itchy. And the skin started weeping. I see friends that I know at the store, but I do a fast turn to avoid them seeing me in my ridiculous state. I decide to not get the rest of the groceries and hurry out as fast as possible, because my face feels and looks crazy.
Weeping Face
The weeping worsens and my eyes really start swelling. Clear/yellowish liquid is coming out of my eyes and it's causing my eyes to swell pretty quickly.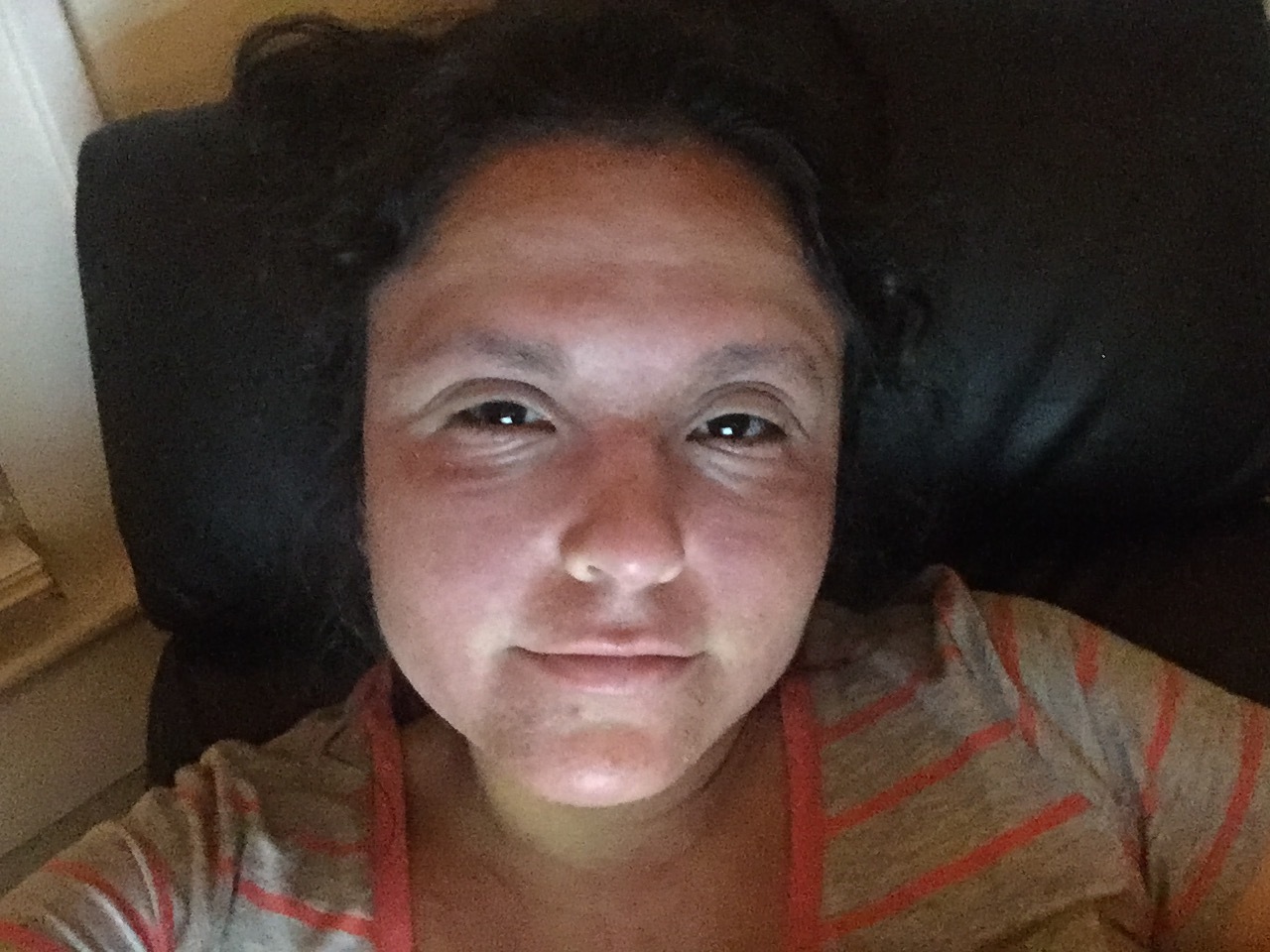 Cold Compress on Eyes
I clean a leather recliner and sit in it with cold compresses over my eyes. It seems to stop the weeping and the swelling doesn't get worse. Although I haven't moisturized and my face is stone-like and unflexible, it's itching a lot. I'm waiting for my bed encasements and sleeping blankets to get out of the washer so I can try to get some sleep.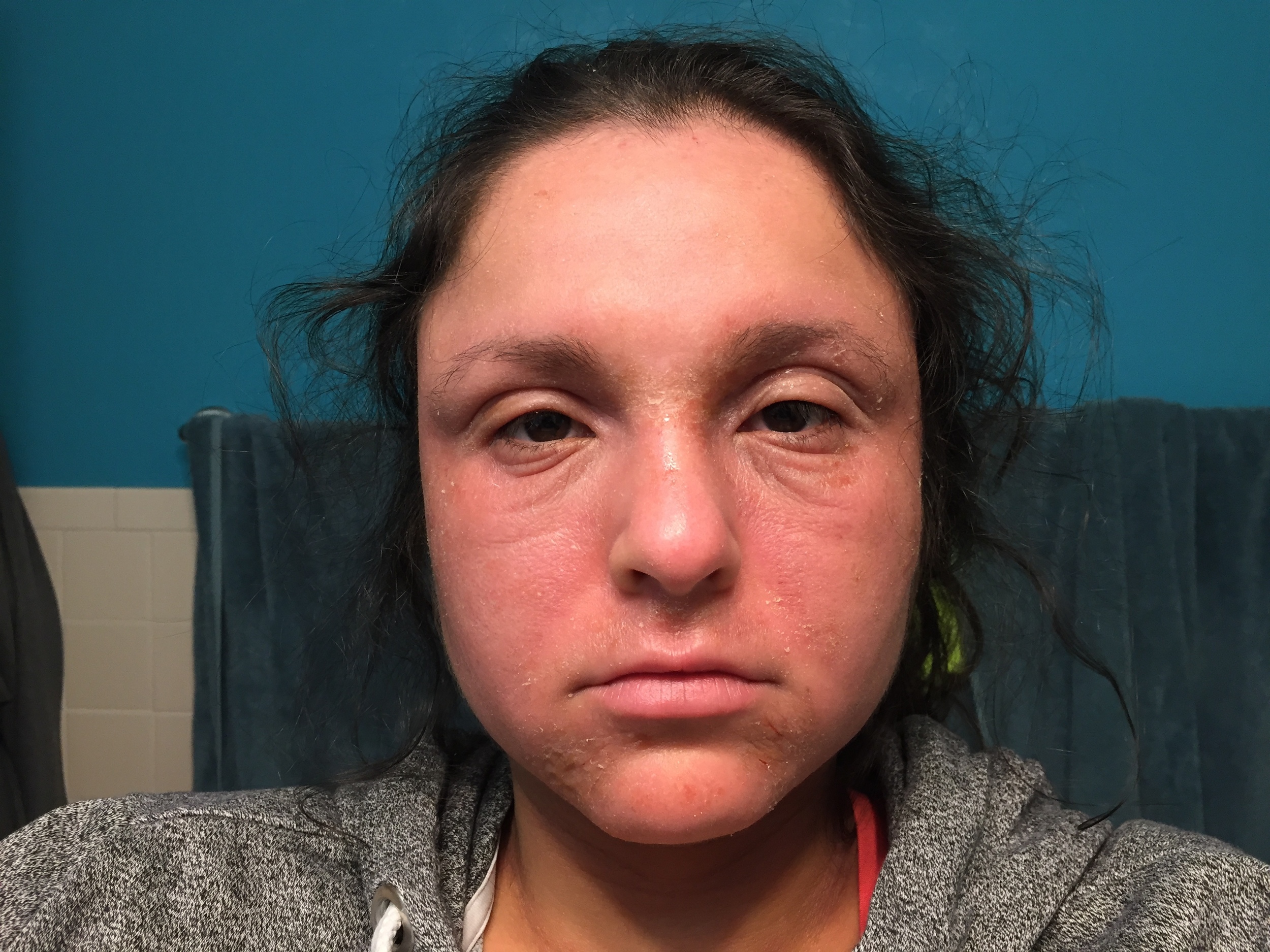 Going to Bed
I go to bed with a crusty face, barely able to open my eyes, move my mouth or stretch my skin. After a few emotional breakdowns and much anger and frustration towards my body, I'm ready for the day to end. Tomorrow will be another day. Hopefully better, where smiling and laughter is both emotionally and physically possible.
The Next Morning
Technically still 24 hours from the first morning photo, so I'll share the morning-after look. It's called edema, I believe. Liquid under my skin and eyes swells up my face, but mainly my eyes. It has happened before, but only started happening to me a few months ago. This time, the swelling went down throughout the day.